Customer Service / Contact
You can contact us using the information below,

Hardwaxstore.nl
Edisonstraat 19 C
5051 DS Goirle
Netherlands
(Also for takeout or buy directly, if possible before a message regarding attendance)

Postal items or returns like to focus on,
Hardwaxstore.nl
PO Box 56
5050 AB Goirle
Netherlands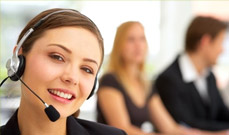 Telephone +31 (0) 13 850 1080 - Mon to Fri 10.00 - 17.00

Email us (click here!)
PS Always include any OrderNr in the email.

Firm: Hout Centrale BV
KVK nr: 59870923
VAT nr: NL853675351B02
ING Bankaccount Netherlands,
IBAN: NL90INGB0007029639
BIC: INGBNL2A 

Belgian customers can use this account,
Nagelmackers account number,
IBAN: BE26 1325 3476 9529
BIC: BNAGBEBB

If you want to pick up an order, this also in your order in the comments field, you will receive an email with the pickup address.
You can reach us by phone at Ma / Fri from 9 to 18.00 o clock. 
Are you a freelancer or parquet importer / retailer and would like to register to buy at wholesale prices with us Please use the above email and mail us your details and KVK extract this become accepted and we will contact you.
Contact details
Address

Edisonstraat 19 C
5051 DS Goirle

Company

kvk: 59870923
btw: NL853675351B02

Bank account

NL90INGB0007029639